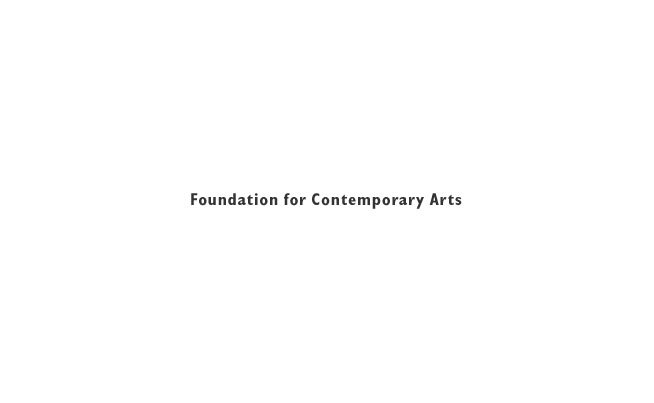 Cauleen Smith one of two recipients of FCA award in the Visual Arts
Jan. 16, 2014
NEW YORK – The Foundation for Contemporary Arts (FCA) has awarded fourteen unrestricted grants of $30,000 each to individual artists and one collective in the United States. Nominated confidentially by prominent artists and arts professionals and selected by the Directors of the Foundation and noted members of the arts community, artist Cauleen Smith is one of two artists awarded the visual arts grant.
Press Release:
FCA Announces Grants to Artists, Robert Rauschenberg, and John Cage Awards for 2014
VISUAL ARTS
Wardell Milan, New York, NY
Cauleen Smith, Chicago, IL
DANCE
Lance Gries, New York, NY
Trajal Harrell, New York, NY
Heather Kravas, Seattle, WA
Okwui Okpokwasili, Brooklyn, NY
MUSIC/SOUND
James Fei, Oakland, CA
Jeph Jerman, Cottonwood, AZ
John King, New York, NY
PERFORMANCE ART/THEATER
Black-Eyed Susan, New York, NY
Matthew Goulish and Lin Hixson, Chicago, IL
Annie-B Parson, Brooklyn, NY
POETRY
Ted Greenwald, New York, NY
Eileen Myles, New York, NY
ROBERT RAUSCHENBERG AWARD
Elodie Lauten, New York, NY
JOHN CAGE AWARD
Phill Niblock, New York, NY
For more information about FCA's grant programs, please visit
our website
.