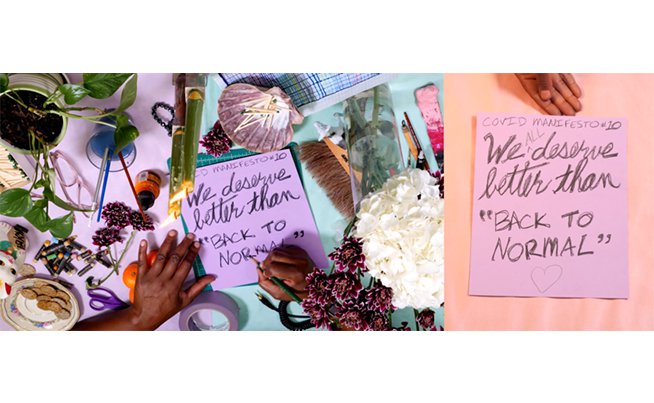 Cauleen Smith's COVID MANIFESTO Showing at Piccadilly Circus
Nov. 4, 2020
LONDON – The Showroom in collaboration with CIRCA, the new and independently curated digital art platform, launches its second month of programming with Cauleen Smith.
The inaugural c. 20:20 exhibition transforms the giant 4K screen of Piccadilly Lights into a digital canvas each month by pausing the adverts on screen for two minutes each day. Upon their invitation by CIRCA to collaborate in activating the Piccadilly Lights, they co-commissioned LA-based interdisciplinary filmmaker Cauleen Smith. The Showroom developed a curatorial programme bringing their collective ethos and experimental methodology to Europe's largest public screen. At a time when gathering and mobility is hyper-regulated, public space is a more meaningful scenario than ever. Perhaps, for that reason, this initiative claims to imprint subjectivity and our inner worlds in such space, expanding The Showroom's advocacy for transdisciplinarity and togetherness through art, education and community.
Click here for more information.