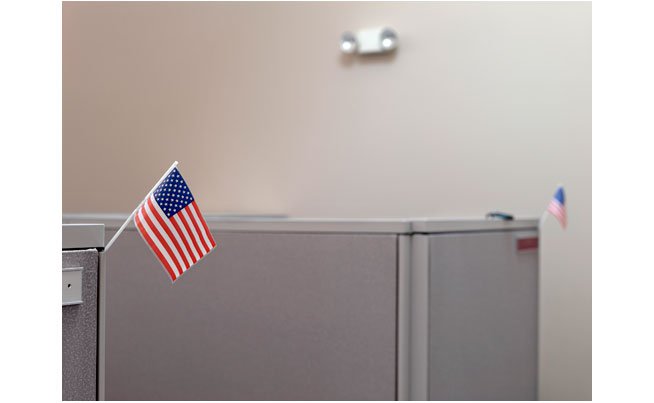 David Hartt releases new publication at LA Art Book Fair
Jan. 17, 2014
LOS ANGELES – On Saturday, February 1st, artist David Hartt will release his new publication, Belvedere, at the LA Art Book Fair. The book includes photographs by the artist, as well as a conversation with Berlin-based architect and writer Markus Miessen.
David Hartt will discuss Belvedere at the LA Art Book Fair on Saturday, February 1st, at 1:00pm. Belvedere's subject is the Mackinac Center for Public Policy; a conservative free market think tank and the originators of the Overton Window. Hartt will be joined by publishers Martine Syms (Dominica) and Jeff Khonsary (New Documents) in a conversation about the implicit value proposition of the frame. Presented by New Documents.
More about the LA Art Book Fair here: http://laartbookfair.net/
More about Markus Miessen can be found on his website here: http://www.studiomiessen.com/category/the-studio/
Image: David Hartt, Cubicles at the Mackinac Center for the Public Policy, Midland, Michigan, 2008, Archival Pigment Print mounted to Dibond and framed, 48 x 60 inches. Edition of 6, 1 AP.