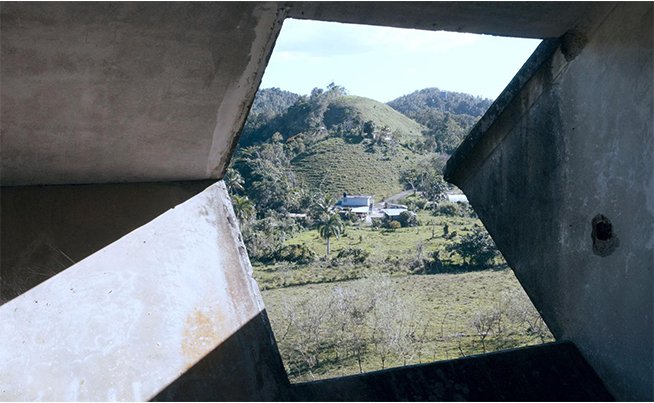 David Hartt Reviewed in Wallpaper*
Oct. 18, 2017
CHICAGO – Artist David Hartt captures a portrait of a forgotten Puerto Rican housing project.
Harriet Thorpe writes, "Hartt's film of the discarded concrete forms in the wilderness plays to an experimental and slow melody composed by electronic musician Karl Fousek. The music brings an apt poignancy to the piece as the week the exhibition opened, which was also the week of the Chicago Architecture Biennial opening, Puerto Rico was devastated by Hurricane Maria, leaving many people homeless, in addition to worsening economic problems. Within the context of contemporary events, the work takes on a new meaning altogether."
Click here to read the full review.