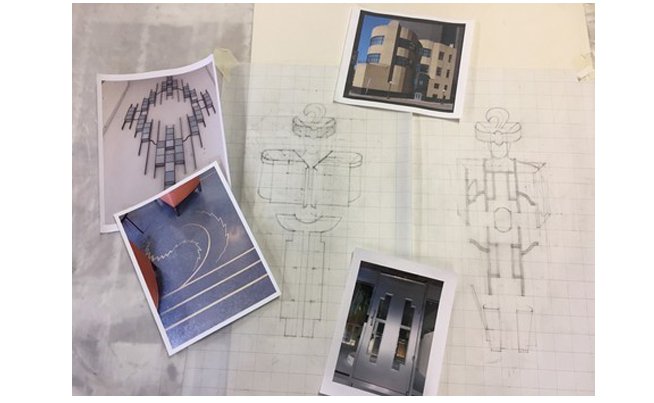 Diane Simpson: Architecture in Motion performance at The Graham Foundation
July 24, 2019
CHICAGO – Diane Simpson's project "Architecture in Motion" with Every House Has A Door will be performed at The Graham Foundation.

Working over 9 months, Simpson designed her first costumes to be animated by two performers. Following the performance, Sara Cluggish, Director of FD13 will join Diane Simpson in conversation.
Click here for more information.