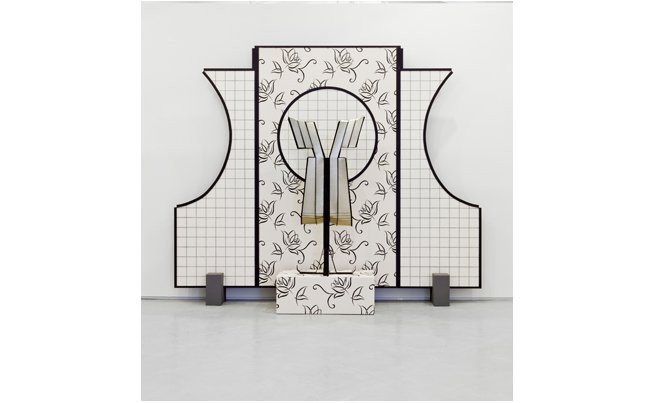 Diane Simpson Awarded 2018 Graham Foundation Research Grant
April 5, 2018
CHICAGO – Congratulations to Diane Simpson, 2018 Graham Foundation Research Grant Awardee for her project Architecture in Motion.
Simpson will create prototypes for her very first costumes made for moving bodies, laying the groundwork for her first fully realized performance presented by FD13 residency for the arts in 2019. Her designs will take inspiration from buildings across Minneapolis and Saint Paul, Art Deco objects and textiles in the collection of the Minneapolis Institute of Art, as well as early twentieth century costume and theater designs by Varvara Stepanova and Oskar Schlemmer. Click here for more information.
Pictured: Diane Simpson, Window 4, Window Dressing: Apron VI, 2003/07, Gatorboard, enamel, Masonite, wood, crayon, ink, and wallpaper, 8 feet x 10 feet x 22 inches.