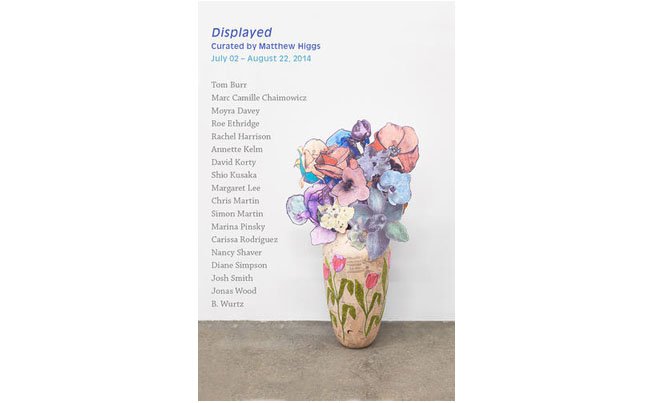 Diane Simpson in Displayed, curated by Matthew Higgs
June 19, 2014
NEW YORK – Opening July 2, Anton Kern Gallery presents a group exhibition titled, Displayed featuring Diane Simpson and curated by Matthew Higgs.
Displayed
Curated by Matthew Higgs
July 2 – August 22, 2014
Opening reception July 2, 6-8pm
with works by: Tom Burr, Marc Camille-Chaimowicz, Moyra Davey, Roe Ethridge, Rachel Harrison, Annette Kelm, David Korty, Shio Kusaka, Margaret Lee, Chris Martin, Marina Pinsky, Carissa Rodriguez, Nancy Shaver, Diane Simpson, Josh Smith, Jonas Wood, and B. Wurtz.
More information here.