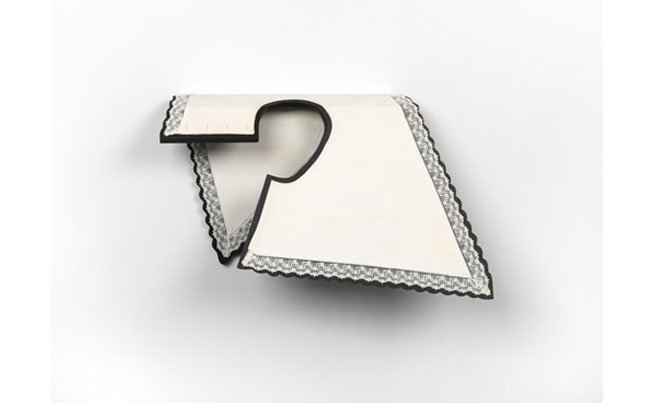 Diane Simpson in group exhibition at Galerie Greta Meert
Sept. 1, 2018
BRUSSELS – Diane Simpson is exhibited in the group exhibition Wiggle at Gallery Greta Meert, Belgium.
The exhibition is open September 2 – October 20. The exhibition is, "bringing together artists working with a wide range of materials and sculptural practices, this exhibition aims to nurture unexpected dialogues and encounters between works, artists, and the viewer."
Click here for more information.
Artwork caption: Diane Simpson, Found Collar, 2009, cotton, collar, light density fiberboard (LDF), Gatorfoam