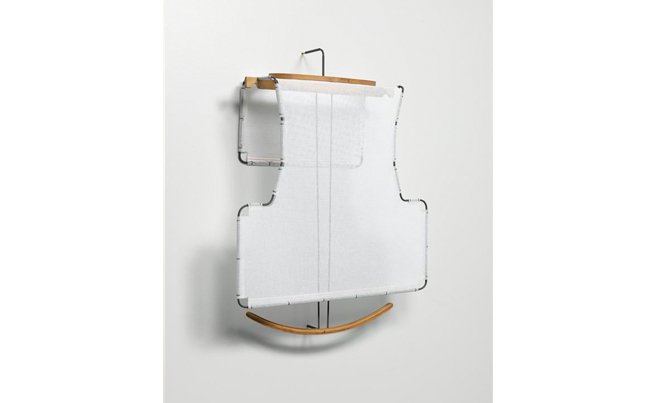 Diane Simpson reviewed in The New York Times
Dec. 10, 2015
NEW YORK – Diane Simpson's solo exhibition at the ICA Boston as reviewed by Roberta Smith of the New York Times.

Review: Tracing Diane Simpson's Structural Evolution in Boston Exhibition
By Roberta Smith
December 10, 2015
In 2013, the New York art world was reintroduced to the impeccably structural, richly referential sculptures of Diane Simpson by JTT, a tiny gallery on the Lower East Side, in her first solo show here since 1980.
Ms. Simpson's work, best known in and around her hometown, Chicago, is distinctive for the way it elegantly parses the components of garments like aprons, samurai armor, Amish bonnets, muffs and evening attire to create strange yet recognizable wonders of articulated form. Her materials of cardboard, fabric, metal and wood enhance the familiar formality of the work as well as the evocations of buildings and bodies and of the human mind at work.
On Wednesday, Dec. 16, the Institute of Contemporary Art in Boston will open a small but succinct overview of Ms. Simpson's work, with 15 pieces that trace her evolution. Preparatory drawings, often large and usually on vellum will accompany most, bringing further illumination to a body of work that takes clarity very much to heart. (Through March 27)
Click here for the article.