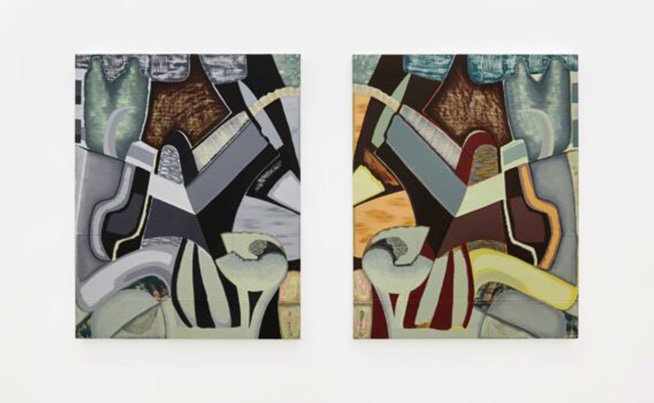 Magalie Guérin Reviewed by Art She Says
July 22, 2020
LONDON – Magalie Guérin's exhibition q p at Amanda Wilkinson reviewed by Art She Says. 
Claudia Cheng writes "Chicago-based artist Magalie Guérin channels the energy of the Chicago urban scene through her paintings in q p. The paintings are displayed in pairs to elicit a dialogue between the mirroring works. The cacophony of colours swirl in an improvised manner, echoing the vibrant Chicago jazz scene and bringing the works to life"
Click here for the full review.